Greenlight vs GoHenry vs FamZoo: Giving the youth a debit card is a good way to teach them the principles of financial management. Thus, according to research, teaching children about money at a tender age can help them in growing into financially sensible people. Young people can gain many positives, from learning how to responsibly use a bank card to financial freedom. The question that now surfaces is which bank's debit card works best in young people's hands. Let's see.
Read More: 8 Effortless ways to get loan with low credit scores/CIBIL score In 2023
1. Greenlight
 The Greenlight Card is a fantastic way to expose children to the real world of personal money and budgeting. It is an app and a debit card. Children learn things like the difference between wants and necessities in a better way when given their own card to use for savings or purchases.
Users can load money onto the card through the Greenlight app, making it simple for them to check family members spending and teach them how to manage their budget. 
Although there are other children's debit cards on the market with reduced fees, the Greenlight card offers incredible value, especially if you have numerous children.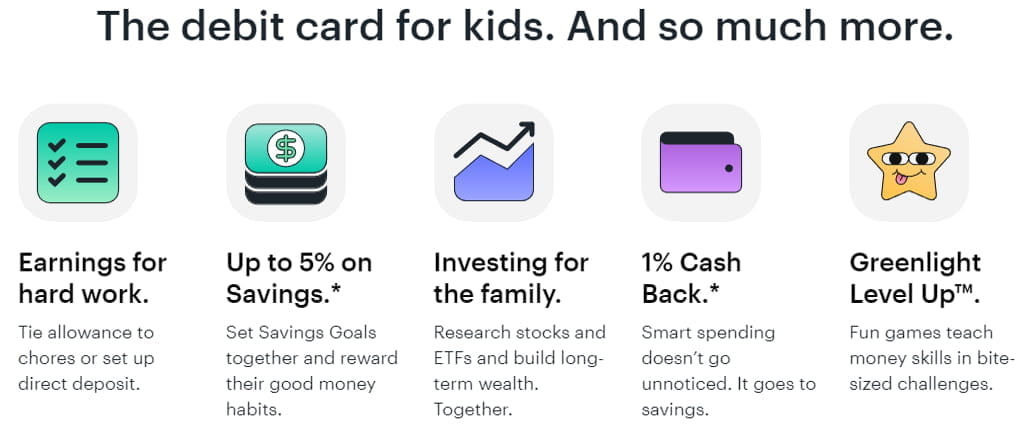 By giving you the feature of setting spending limits on specific retailers, the Green Light Card gives you good control over your child's spending. It also has cashback incentives, a 1% to 5% annual savings bonus, and a feature that teaches your child the value of stocks, depending on the plan you apply for. Being one of the few children's debit cards with purchase, identity theft, and mobile protections.

However, these extraordinary services come with a monthly fee. The details of the different monthly plans it offers are shown in the figure.
 Through their associated bank account or debit card, parents can add money to their Parent Wallet, which is held within the Greenlight App. You will not be able to receive Greenlight Savings Rewards if you choose to link a debit card rather than a bank account.
Click the "Add $" button on the Parent's Panel to add money from your parent account to your child's debit card. Teens can set up a direct deposit so that their paychecks are automatically transferred to the card. Look at the figure for the app interface.
Youngsters are entitled to make any transactions they want with their debit card and can use it at any Mastercard-accepting outlet. They can also use ATMs without having to pay Greenlight, but the bank that operates the ATM will impose a fee. Parents can limit how much their youngsters can spend on certain products, such as a $30 restriction on console games, as well as how much they are allowed to withdraw from ATM machines. They can do this through the app's Spend Control section.
When bringing your child on an international trip, you can provide them some spending money because there are no foreign transaction costs. Furthermore, there aren't any overdraft fees or minimum balance requirements. This was all you need to know about the Greenlight debit card, but it isn't the only debit card available for youngsters. Let's take a look at its alternatives now.
2. GoHenry
GoHenry is a system designed for youngsters to make them learn about money. It is an App that provides them with a debit card, which can be used to make transactions just like any other debit card. GoHenry provides benefits for parents as well, like the ability to quickly manage pocket money, modify parental settings, and many more. Therefore, it's one of the simplest ways to provide young people with financial knowledge. The figure shows what a personal Gohenry card looks like.
Parents can set savings goals and check their child's account balance easily by using the GoHenry app. The card can be used online, at an ATM, and directly at retailers. The interesting thing is that all these functions of the card can be controlled by parents from the App.
The system will notify the parents whenever their child uses an ATM machine or makes any type of purchase. In an unfortunate case, the card is misplaced by the child, the parents or the child can easily block the card using the App.
GoHenry has introduced a special feature called money missions. Children are offered points and badges for watching informational videos and quizzes that help them learn how to manage their money better.
 This teaches the kid about money in a way that they will never forget. They also learn to make good money-saving habits while observing how different pay rates are available for different jobs.
These money lessons will teach the young ones a lot and they will be able to make better financial decisions when they became adults.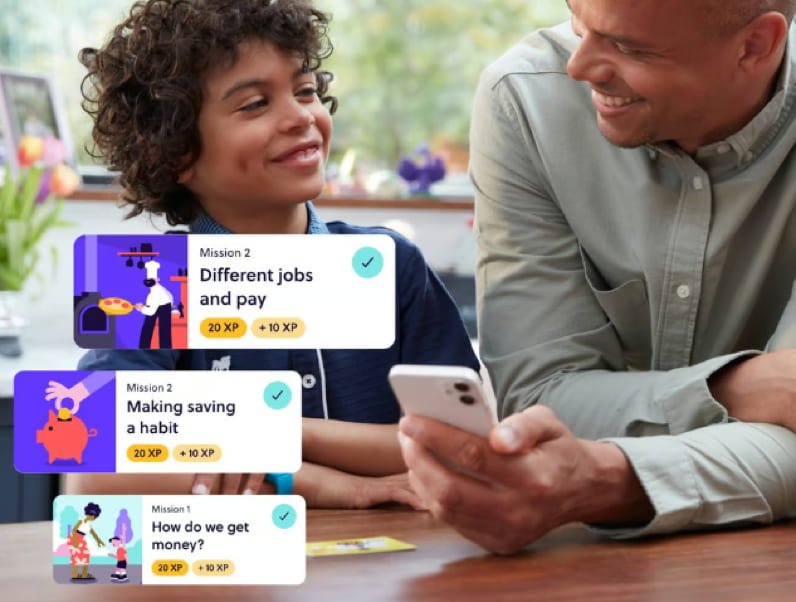 GoHenry is convenient when it comes to pocket money for youngsters. It allows the parents to set weekly allowances and where their child should not make any purchases. Thus, it relieves the parents as Gohenry takes on their trouble of looking over how children spend their pocket money.
It also provides the feature of no debt, which means the child cannot make purchases using bank overdrafts, so the parents don't have to worry about their young ones overspending and getting into debt.
GoHenry also provides service for international transactions, so even if your child is abroad, you can instantly transfer money to them without any complications. It allows children to develop a sense of financial education and the ability to make their own choices.
3. FamZoo
FamZoo is an online bank system that provides prepaid cards to children and also gives importance to providing financial education to youngsters. FamZoo has many other features that make it more than just a prepaid debit card. This is extremely useful for busy parents.
A special thing about FamZoo is the customer service it provides. Customers are connected with an expert who has good knowledge about the service. Being denied proper customer service due to short staffing is impossible when you are a customer of FamZoo.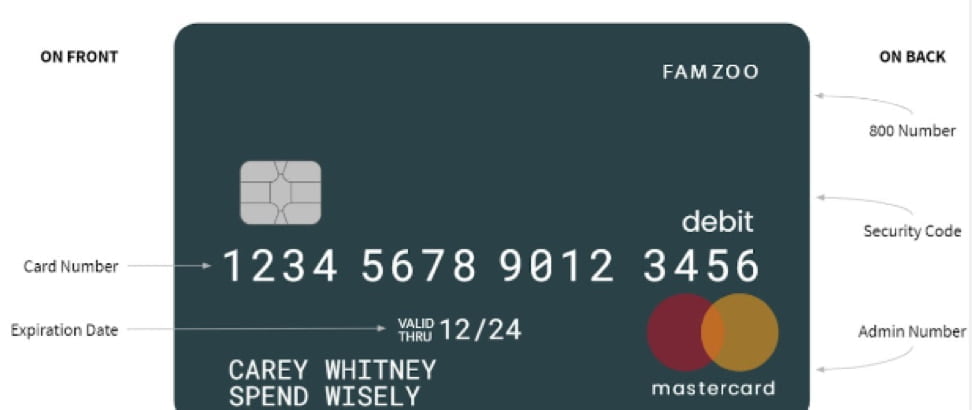 Famzoo were the first to introduce novel features like parent-paid compound interest, tracking for college loans, requests seeking repayment, family invoicing, and many others. It also has a user-friendly interface, so everyone is able to easily use it. Famzoo has introduced the FinLit card. This will teach your child how to manage their money by building solid habits into them.
Famzoo never compromises on the quality service they are providing. They are privately owned, self-sufficient, and individually financed. This means that neither the equity market nor investment firms will push us to put growth above service and education.
Famzoo provides multiple plans, each with a different level of service. It has a subscription fee per family. The number of family members or cards is unrestricted. Therefore, the deal is better for the larger family. Additionally, highly discounted pay-in-advance programs are beneficial to families of all sizes. Here is an example of a plan it is offering.
Each of these systems provides great services to their customers and has created a big audience by doing so. Thus, it can't be just said that which card is best of them as everyone has their preferences. If anyone is having difficulty choosing, they should consider reading this article again and see whose services and charges are feasible for them.
Mustafa Al Mahmud is the Founder of Ventures Money and also a professional Blogger, SEO Professional as well as Entrepreneur. He loves to travel and enjoy his free moment with family members and friends.