What exactly is a Qik EMI Card?
Tata Neu App introduced the Qik Emi Card, a credit card for online shopping. The lack of a membership fee, an annual subscription fee, a deposit fee, or any other extra costs is the card's most important factor. In addition, you can use this card to buy any item on EMI, including a fridge, air conditioning system, cooler, washer, LED TV, smartphone, etc. This card is available to be purchased on the Cromo e-commerce website at no cost through EMI.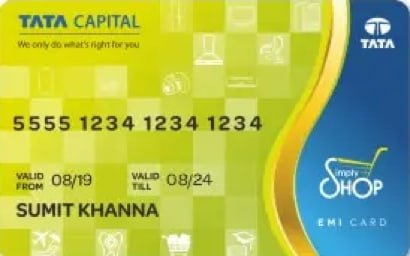 What is a Qik EMI Credit Card Loan?
The Reserve Bank of India NBFC developed the Qik EMI Credit Card in partnership with the fruit company Tata Capital Finance Company and complies with the standards established by the Reserve Bank of India.
In response to the growing popularity of online shopping, the recently released Tata Neu App now offers an EMI credit card that allows you to apply for a credit card and purchase any item on Croma at a zero percent interest rate. It is entirely digital. You can select the loan amount, loan term, and EMI term on the Qik EMI Credit Card according to your preferences. You also receive insurance and rapid acceptance with this credit card.
Read More: On a low budget these Business ideas can Boost your Income by three Folds
How to apply for a Tata QiK EMI Credit Card in 3 steps.
Install the Tata Neu app first by downloading it from the Google Play Store. Register now with your cellphone number. After that, choose Finance. Select Quick EMI Loan after selecting Loans.
Afterward, select "Apply Now." Your application form is now available here. After entering your PAN card number, date of birth, PIN code, email address, employment status, company name, etc., click on "Know Your Offer."
You will receive a credit limit on your credit score in this manner. Perform a rapid online Aadhar verification of your loan after that. You will now get an OTP on your registered mobile number. Send it in.
What are the documents required to get a Tata Neu EMI Card?
You only need to submit your KYC documents once for new clients. Existing EMI Card holders are excluded from submitting any documentation. The figure depicts the documents required to apply for a Tata Neu Emi Card online.
What are the eligibility criteria for the Tata Neu EMI Card?
The applicant must be an Indian national. At least 21 years of age are required. You need to have access to a cellphone number connected to your Aadhar card to perform digital KYC. Government approval is required for documentation proving your identity, address, and income. Your credit should be excellent; any misinformation will cause the loan to be rejected.
What are the fees for a Tata Qik EMI Card?
 There are certain charges that you have to pay if you want to take a credit loan using your Tata Qik EMI Card. The fees can be variable depending on the amount; the figure below shows the schedule of charges.
Overview of the Tata Qik EMI Credit Loan
The name of the mobile application is Tata Neu App. Credit card names include Qik Credit Card and Tata Neu EMI Credit Card.
Online purchasing Tata Capital is a member of the EMI Card Partnership. The credit card age requirement is over 21 years old.
What is the credit limit available on the Tata Neu EMI Card?
The pre-approved loan amount provided to you determines the limit on the Tata Capital Simply Shop EMI Card, which may be up to Rs. 1.5 lakh. The applicant's credit history, CIBIL score, civil score, existing card limit, and applicant's credit are all factors that affect this credit limit. The chances of getting a Quick EMI Card increase with an improved credit history.
Pros of the Tata Qik EMI Card

 
From the comfort of your home, you can call any Indian city and apply for a loan. You can shop both online and offline with a Tata Neu Credit Line Loan. To ensure the reliability of this loan, the Tata Neu Loan App, an RBI-registered (NBFC) shopping loan app, was established in collaboration with Tata Capital. Through the Tata Neu app, you may purchase by scanning any UPI QR code. Here, you also have access to insurance and EMI financing. An overview of these pros is shown in the figure.
You can simply obtain a credit limit of Rs. 10,000 to Rs. 1.5 lakh here, regardless. Here, you may shop on Cromo using a simple, no-cost EMI of your credit history (CIBIL). The Tata Neu Loan App allows you to apply for a loan while sitting at home. There are no joining fees, advance fees, or other fees associated with this loan. If you do not have an income-proof loan, the Tata Neu app will provide you with a credit line. You can pay back the maximum amount used on the Tata New App in three interest-free EMIs. Interest When converting to EMI, you can be required to pay up to 34% interest.
Cons of Tata Qik EMI card
There is only one disadvantage to the Tata QIK EMI card, and it is entirely up to you. Your credit report is examined when you apply for this credit card, together with the number of credit cards and personal loans you have already obtained, to make sure you will be accepted in the future. It's possible that the bank won't provide the requested loan since the credit score is low.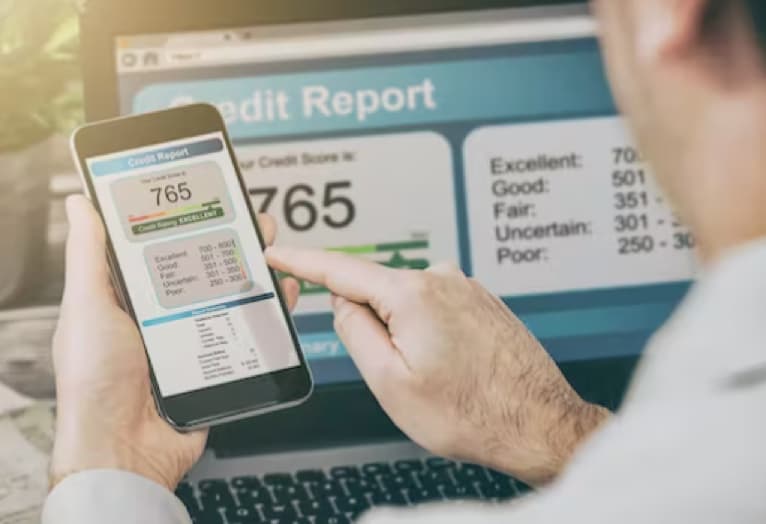 Tata Neu EMI Credit Card Customer Care Number
The company offers customer care in two forms. The first is through email, and the other is through a phone call. You can contact them via email at contactus@tatacapital.com. To reach them, dial 1860-267-6060.
Our review of Tata Neu Credit Card
After considering all the facts and figures that are mentioned in the article, in our opinion, the Tata Neu Credit Card is a great option for those who are looking for an easy registration process and no annual fee, which is a plus point. The services being provided by them at almost no cost seem too good to be true; therefore, everyone should consider taking advantage of this opportunity.
FAQs – Qik EMI Credit Line Loan
Where can I use the Tata New Credit Line Loan?
At the moment, corporations like Big Basket, 1MG, IHCL Hotels, Croma, and Qmin accept payments from the Tata New Credit Line. Pay online when you want and, from any region, on more than 100 other platforms, such as Tata CLiQ, Air Asia, and others. In addition to this, you can use the Tata Neu App to recharge your mobile, apply for a personal loan, check your credit score, purchase insurance, and control your daily expenditures.
How to Apply for a Quick EMI Credit Loan
Once you have registered yourself on the Tata Neu app, wait for your approval. You may be able to obtain a Quick EMI credit loan based on your credit score.
What is the Tata New EMI Card known as?
This card is a known Quick EMI card on the Tata Neu App. Mandatory documents are required to be submitted if you want to get this card.
Qik EMI Credit Loan What kind of card is it?
This EMI card functions somewhat similarly to a credit line loan card. If you want to get a new credit card right now and don't already have one, you can choose the Tata Neu credit card.
Is the Qik EMI Credit Card an interest-free credit card for life?
Under the current promotion, there are no joining or yearly fees for the Qik EMI credit card. Right now, a credit card is completely free. We can infer that there might be some costs associated with this credit card in the future. Yes, it is currently a lifetime-free credit card.
What are the advantages of the Qik EMI Card?
The benefits of a Quick EMI card are that the Tata Neu Loan App allows you to apply for a loan while sitting at home. There are no joining fees, advance fees, or other fees associated with this loan. Other advantages are mentioned in the article above.
Mustafa Al Mahmud is the Founder of Ventures Money and also a professional Blogger, SEO Professional as well as Entrepreneur. He loves to travel and enjoy his free moment with family members and friends.