Low Budget Business Ideas: Many of us yearn to have a business that can generate income for us which can be used to invest, save and boost lifestyle/living standards, etc. However, every business requires land, labor, capital, and entrepreneurship. These elements are referred to as factors of production. Not every one of us is privileged enough to have access to these factors. In simple words, we do not have much to invest in the business, to begin with. Therefore, we will discuss profitable business ideas which require low investment, if you are a beginner you should stay with me in this discussion.
Simple and best online business ideas for beginners!
Let's discuss a few realistic ideas which can be implemented with proven statistics, so let's dive into it!
The first on our list is "drop shipping". It's a famous idea that many of us have heard countless times but don't know much about it. let me enlighten you on this! This is simply an online business where you sell products to customers through your very own market brand at a price you feel feasible without paying for inventory until the product is sold to the customer. Thus, you won't have to hold a list that requires investment. This illustration explains how dropshipping works.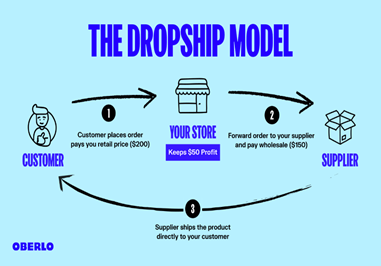 In this type of business system, you market the manufacturer's goods under your brand name. then if a customer places an order they reach out to you and act as a middleman between the manufacturer and the customer. therefore, this business idea is a strong recommendation for those who don't have much capital to put up upfront and are looking for high-income yields. A seller named tze hing chang ran a Shopify store named subtle Asian treats and made a profit of $19,000 in just 2 months by simply dropping shipping cute merchandise during the covid 19 pandemic. This is just one of the countless drop shipping success stories
The second one on the list is "online courses". Sounds boring, doesn't it? it can earn you money even when you are sleeping! What are u good at? fitness? baking or you are skilled in web development? you can create courses to teach those who are beginners in this field and provide them with knowledge in exchange for a registration fee. With proper marketing techniques applied, your course can make fortunes for you. This is a source of passive income that is highly profitable. First master a skill you are passionate about and then follow the procedure mentioned above.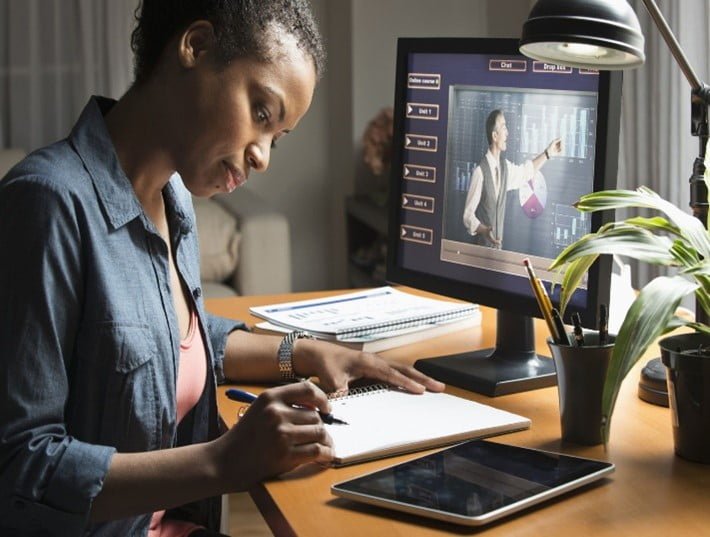 Now LET'S discuss the best low-investment conventional business ideas for rookies
The one which is about to discuss is one of the most underrated business ideas which can generate passive income for you. Its "vending machines" are quite a popular side hustle trending on Instagram nowadays. it's easy to find a used vending machine for sale in the range of $1200-3000
It's clear how much of a cheap investment is required to kickstart this business. An average vending machine can earn over $300 a month. And all this income is generated without any labor involved. Pure passive income business that anyone can start and operate.
The second business idea that I'm going to discuss is considered outdated and irrelevant, although these things about it might be true it can still generate income for you. If you own a piece of land in the city and even if u don't, u can rent one. then hire a ticket seller or install a machine to charge everyone a specific amount from those who park on that specific land and it's legal as anyone can charge fees over privately owned land. You can chill at home and relax while your employee/machine keeps generating income for you which is considered passive income for you. It is called identifying the demand and supplying what's necessary to fill the market gap.
Mustafa Al Mahmud is the Founder of Ventures Money and also a professional Blogger, SEO Professional as well as Entrepreneur. He loves to travel and enjoy his free moment with family members and friends.